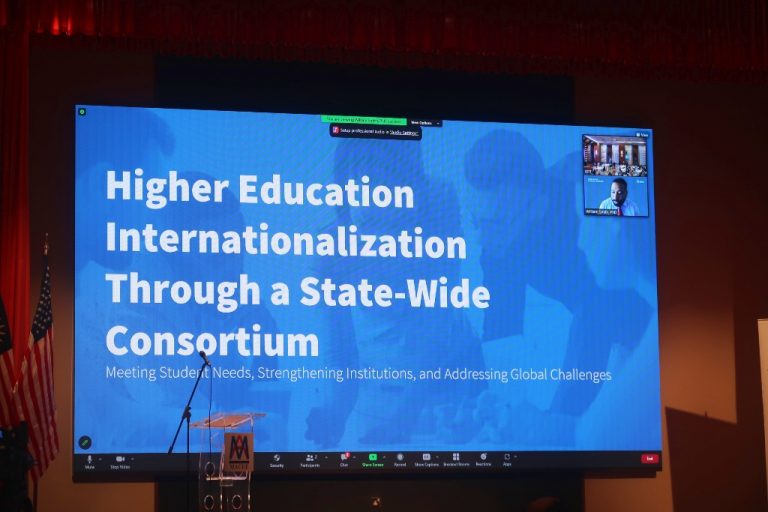 William Smith, Directer of Global and Impact from the Texas International Education Consortium talks about how a statewide consortium impacted higher education in Texas. Source: Nathan Hew
Both local and international students will reap the benefits when higher education institutions collaborate with each other, according to William Smith, Director of Global Education and Impact at the Texas International Education Consortium (TIEC).
One benefit of a statewide consortium — a term used when individuals, companies, and organisations within a state share resources to achieve a common goal— is the establishment of new campuses.
TIEC, for example, was the primary contractor responsible for designing the programmes, setting up the organisational structure, and managing the operational aspects of Prince Mohammad University (PMU), a private university in the Eastern Province of Saudi Arabia.
Other benefits include curriculum support, such as dual degree and joint degree programmes, English language training and the development of customised programmes.
"When you build all these up together as a unit, you have a strong statewide consortium. You have universities that are ready to internationalise and now have the capacity to do so," Smith said in his presentation during the MACEE@60 event in Malaysia's administrative capital Putrajaya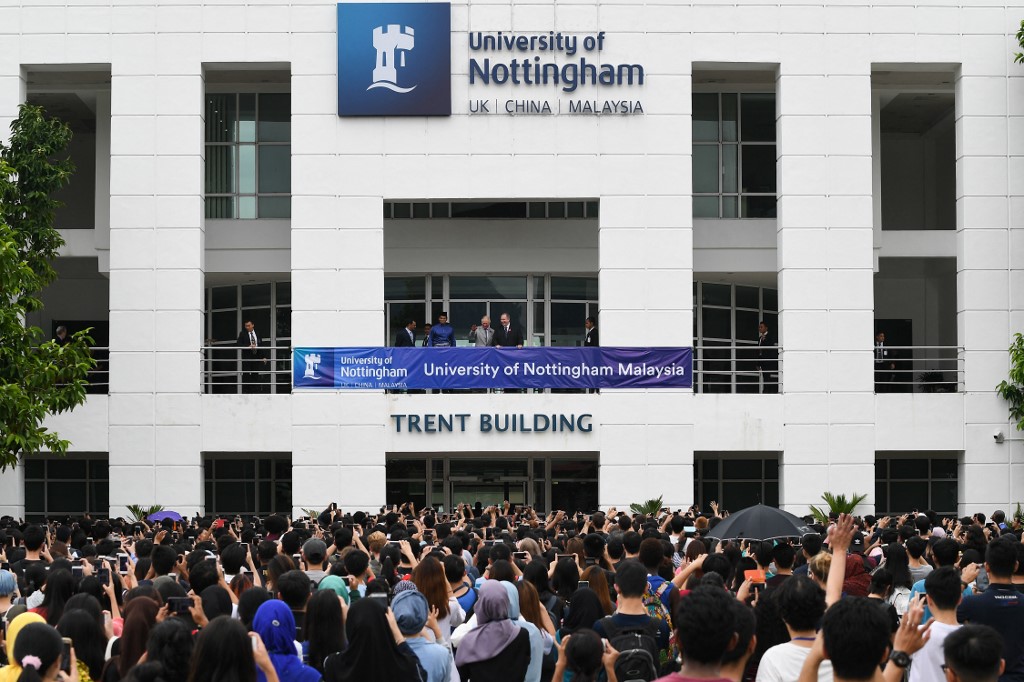 The University of Nottingham Malaysia Campus is an example of a statewide consortium. It was the first branch campus of a British university established outside the UK. Source: Mohd Rasfan/AFP
Statewide consortium for international education in Malaysia
Branch campuses set up by foreign universities have been central to Malaysia's higher education strategy. These include the University of Nottingham Malaysia, the University of Reading Malaysia and Heriot-Watt University Malaysia, to name a few.
Founded in 1985, TIEC aims to increase the internationalisation of Texas higher education. They do so through international partnerships and a global network to bring opportunities to the local community and share Texas expertise across the globe.
The MACEE@60 event is the first of many activities celebrating the 60th anniversary of the Malaysian-American Commission on Educational Exchange (MACEE), a binational commission dedicated to fostering educational and cultural exchange opportunities between Malaysia and the US.