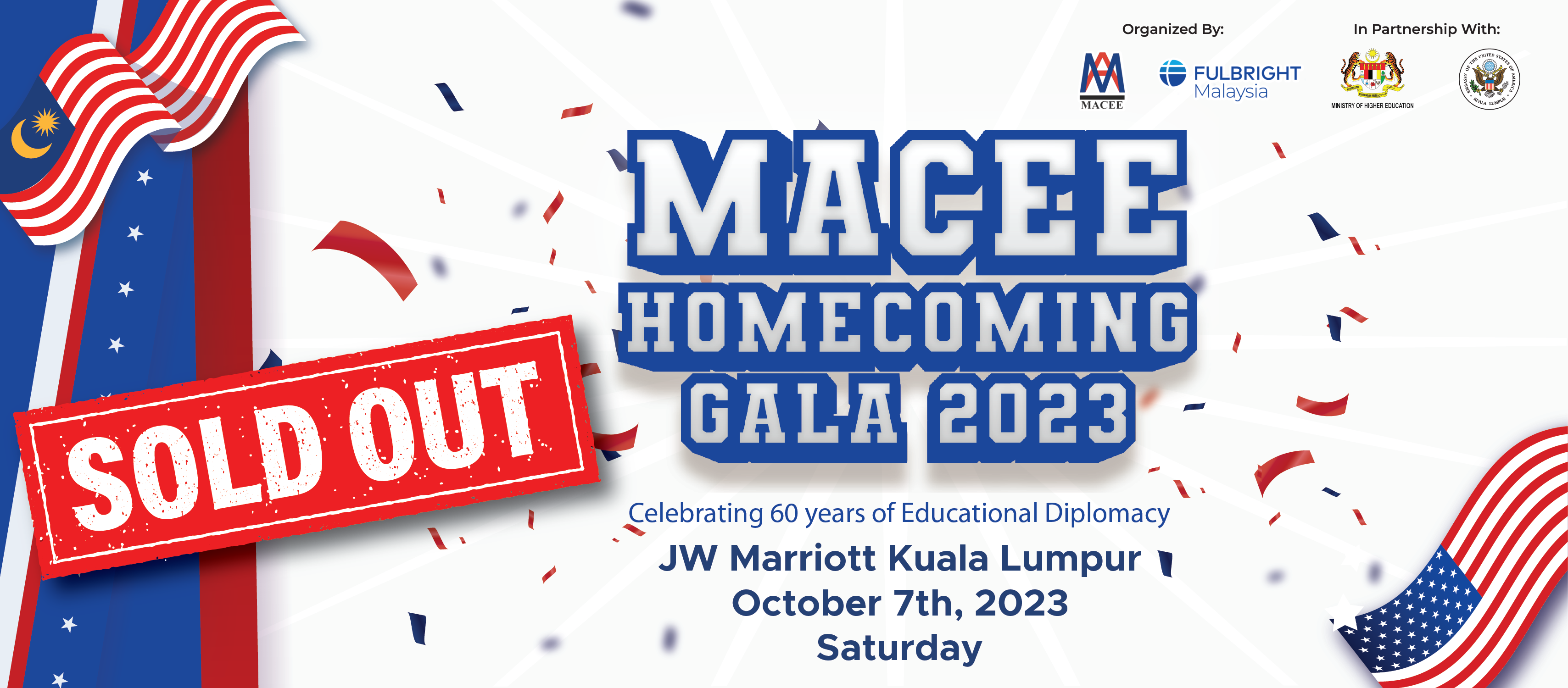 TICKETS ARE NOW SOLD OUT!
Individual Ticket Prices
Fulbright Alumni: RM 50.00 per person
U.S. University Alumni: RM 75.00 per person
General Admission : RM 100.00 per person
The Homecoming Gala provides a special opportunity for MACEE alumni, Fulbright program recipients, and U.S. university graduates to reunite, relive precious moments, and create new memories together.
The Homecoming Gala Dinner will mark the high point of successfully implementing the Fulbright program in Malaysia and the U.S. in the last 60 years. The impact of the program has reverberated and benefited not only the Fulbrighters but also both communities. This celebration is not only a time to honor the achievements of the past but also to envision a future of continued collaboration and growth.
We will reflect on the accomplishments of MACEE and its alumni while looking forward to new opportunities to further enhance educational exchange and cultural understanding between Malaysia and the United States.
The Homecoming Gala Dinner will be a star-studded affair, attended by influential figures such as MACEE and Fulbright alumni, U.S. university alumni, government officials, U.S. officials, foundations, and VCs of Malaysian universities, as well as members of the Malaysian and American business communities. The evening will feature special performances that transport guests back in time to the halls of their universities. Additionally, we will announce new collaborations with MACEE and share inspiring Fulbright stories.
Date: October 7, 2023 (Saturday)
Venue: JW Marriott Kuala Lumpur – Bukit Bintang
Time: 5:00 pm onwards
Dress Code: Lounge Suit & Evening Dress
MACEE Homecoming Gala 2023 Secretariat Team
Shimal Jaykant
Alycia Ng
Phone: +60149366018
Email: homecoming@macee.org.my