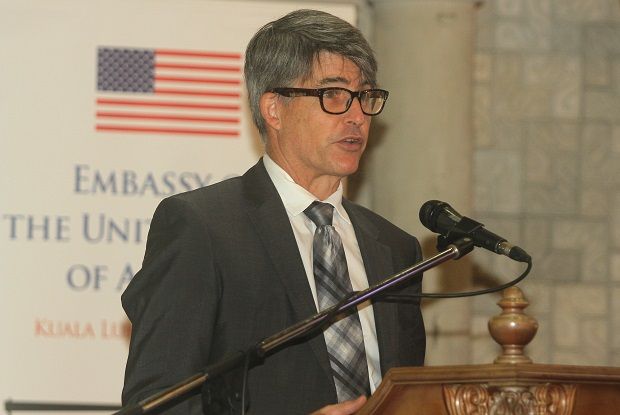 PUTRAJAYA: More Malaysians should apply for Fulbright scholarships and benefit from the top-notch academic and research programmes offered by US universities, says United States Ambassador to Malaysia Brian McFeeters.
"US campuses are tremendously diverse and offer an unparalleled range of educational programmes and learning opportunities," he said at the MACEE-Fulbright Malaysia 60th anniversary conference here on Thursday (Feb 9).
McFeeters said he looked forward to US-Malaysia stronger cooperation in higher education in the years to come.
The Malaysian-American Commission on Educational Exchange (MACEE) was founded on Jan 28, 1963, as a bi-national commission in Malaysia and the US to promote educational and cultural exchanges between two countries under the Fulbright programme.
Over the past 60 years, MACEE has successfully facilitated the exchange of 1,000 Malaysians to the US and approximately 2,000 Americans to Malaysia to pursue higher education, research and professional development opportunities.
Currently, there are nine Fulbright programmes for Malaysians and three programmes for Americans to study, teach or conduct research in the programme's respective host institutions.
Deputy Higher Education Minister Datuk Mohammad Yusof Apdal, who officiated at the event, said Malaysian universities are encouraged to explore further collaboration with the US to equip students and academicians with diverse exposures and learning experiences.
Mohammad Yusof said as a country that is pursuing the objective of becoming a hub for educational excellence, Malaysia must consider the internalisation process strategically and careful thought must be given by taking into account the impact of globalisation which places high value on the knowledge economy.
"We have to take advantage of the transfer of knowledge between countries and the demand for higher education through the mobility of individuals seeking quality higher education.
"This partnership (MACEE) has helped in realising that aspiration," he said. – Bernama